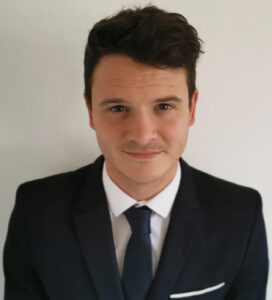 In August this year, the BSIA announced the appointed of David Scott as the new Managing Director of Skills for Security, the body that provides access to apprenticeship security training courses and security qualifications for people employed in security roles across the UK.
David most recently held the position of Curriculum & Quality Manager at New College Lanarkshire, where he worked for over eight years. Having come through an apprenticeship himself and qualified to degree level in both teaching and management, David became an accredited chartered manager with the Chartered Management Institute.
PSI caught up with David just a few weeks after his appointment to find out about his goals and hopes for the UK fire and security industry and how apprenticeships can be made more accessible.
What are your aims for Skills for Security?
My immediate objective is to steady the ship and make sure that we are delivering a product that is fit for purpose for the industry, its customers, employers and students and to make sure that the apprenticeship program we have is not just good, but is the best in the UK. This will be the focus of my first six months, then further down the line my two- to three-year strategy is to widen participation of the apprenticeship, make people more aware of what's involved in the programme and to make training more accessible.
I've already started working on those targets, but I think we are looking at a three-year period before we will see a change in culture within the industry to get to a point where people find training more accessible so they can come on board without needing to travel hundreds of miles every day. Ideally they will be able to attend a local college or training provider and access the same quality of training as everyone else.
Why is there a reluctance to work in the security sector?
I think the main reason is that no-one actually knows what a fire and security engineer does!  If you consider a school or a career fair/guidance class not one person in that situation is thinking "I really want to be a fire and security engineer" instead they want to go university or college and become electricians, joiners or doctors. No-one considers a job in this industry when thinking about potential careers and for me that has to be part of widening the participation goal that I mentioned previously. We're going to have to put a strategy in place where we can target schools in terms of making students aware that security is a career of choice. They need to know how they can access the industry and who the right people to speak to are. This is where we can play a really important part.
Read the full interview in the November 2019 edition of PSI magazine