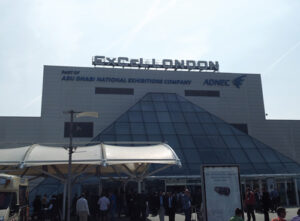 IFSEC International organiser UBM EMEA has outlined that the event's dedicated Physical Perimeter Security Zone for 2016 is taking shape with the news that over 30 suppliers within the sector have confirmed to participate.
In 2015, 5,200 of the 27,000 show visitors directly expressed an interest in physical perimeter security, so for 2016 organisers have confirmed that the Physical Perimeter Security Zone will host suppliers offering a range of products.
According to a recent study by Marketsandmarkets the perimeter security market is expected to reach 13.18Bn by 2020. The rising numbers of perimeter intrusion incidents are the underlying reason behind this solid growth, prompting organisations to shell out more to mitigate losses in the eventuality of an intrusion. Additionally, with increased security threats from terrorism the importance of protecting property and assets is paramount to all security strategies.
The Physical Perimeter Security Zone at IFSEC International 2016 will occupy over 1,000 square meters of dedicated floor space. All aspects of the sector will be covered including barriers, acoustic barriers, boom barriers, height restrictors, high security street furniture, blast protection, perimeter detection, blast walls, perimeter structures, bollards, protective bunkers, fencing, roadblockers, gate automation and turnstiles.
Currently the companies set to appear in the Zone include CAME BPT, Marshalls, Birmingham Barbed Tape, Blok n Mesh, DEA System, Engtex, GIlgen Doors, GM Techtronics, Kijlstra Precast, LPCB, Nitesite, Robust UK and Townscape Products.