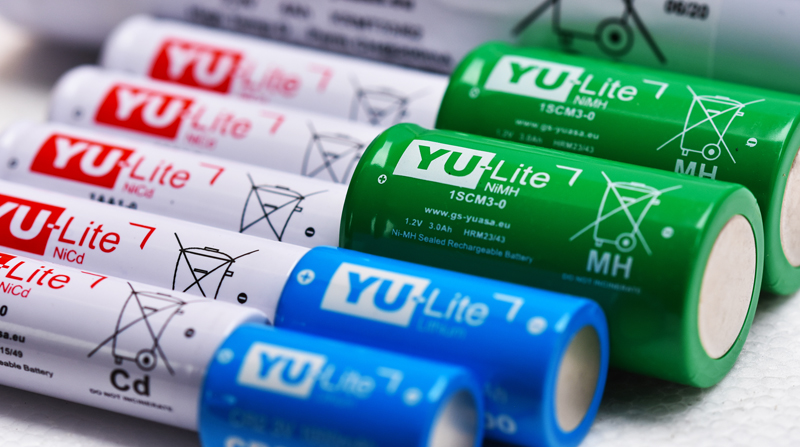 GS Yuasa Battery Sales UK has announced the introduction of its new YU-Lite range of Nickel Cadmium (NiCd), Nickel Metal Hydride (NiMH) and Lithium batteries.
Designed for use in emergency lighting, wireless security, fire and other industrial applications, the YU-Lite range has been engineered for applications where long life and dependability are critical. It replaces and improves upon Yu-Power batteries.
Label designs use colour to differentiate between chemistries, making identifying the right battery easier; the YU-Lite NiCd range is identifiable by its red packaging, NiMH green and Lithium blue.
Both the NiCd and NiMH ranges are rechargeable, fully maintenance free and feature a service life of up to four years in emergency lighting applications.
Primary and secondary cell types and single and multiple pack configuration options are available for both the NiCd and NiMH battery types, allowing for greater design flexibility. Fully customisable solutions are available upon request.
The YU-Lite Lithium range is made up of primary cells of professional specification for industrial and consumer applications including the CR2 and CR132A sizes although additional types are expected to be added to the range in the near future.
James Douglas, Product and Marketing Manager at GS Yuasa Battery Sales UK said: "We're pleased to be introducing an updated offering to the market in the form of the recently launched YU-Lite range. It's been specifically developed to include all the most popular configuration options and offer design flexibility with fully customisable options available."
The YU-Lite range is available now from distributors. For more information, visit here