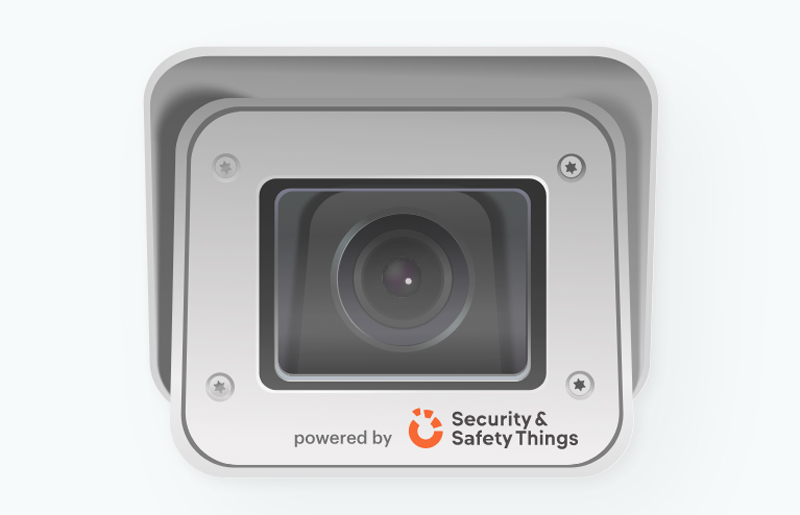 Security & Safety Things (S&ST), a wholly-owned subsidiary of Robert Bosch, has announced the commercial availability of a number of new IP security cameras from a variety of vendors that leverage the Security & Safety Things open IoT platform.
The cameras will operate using the free S&ST camera operating system, which enables the cameras to run multiple AI-enabled applications in parallel. The apps automate the analysis of video data to produce operational intelligence for business optimisation as well as provide various tools.
Hartmut Schaper, chief executive officer at Security & Safety Things says: "Companies can now deploy cameras, running the S&ST OS and using a selection of apps from our Application Store, to detect the absence of facial coverings in a retail environment. Tomorrow, the same camera can help that same retailer to optimise merchandise placement based on store foot traffic, in one store or throughout the enterprise, along with further optimisations."
Qisda/Topview will be the first camera manufacturer to launch a camera running the S&ST OS in May, followed by AndroVideo, who will also start shipping their S&ST enabled cameras in Q2. Bosch is making their INTEOX camera line available as of July followed by Vivotek and BSTsecurity who plan to ship later in Q3. The first devices from Hanwha Techwin that run the S&ST OS are expected to be commercially available in Q4. Security & Safety Things, Hanwha, Vivotek, Bosch, Qisda/Topview, and AndroVideo are also all members of the Open Security and Safety Alliance (OSSA).
The applications that can be installed on these cameras, both in an on-premise as well as a remote setting, are created by third-party developers and are available through the platform's open Application Store. It already features more than 50 applications from more than 35 developer partners, with more than 30 additional apps expected soon.