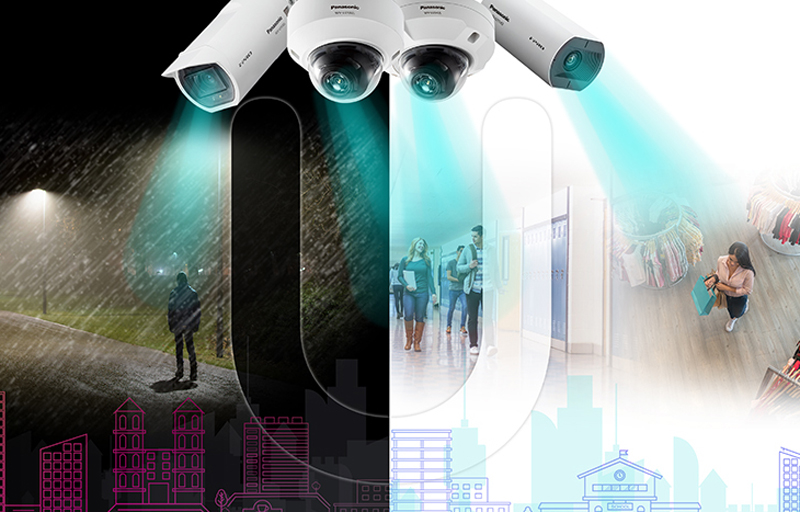 Panasonic has launched the U-Series, a range of thirteen new indoor and outdoor security cameras in the entry-to-mid-level range.
The range includes cameras with dome and bullet designs, varifocal and fixed lens options, Full HD and 4MP, along with vandal resistant and weather-proofed designs for outdoor models. The U-Series uses H.265 compression and smart coding to reduce the amount of video data, which increases bandwidth efficiency and reduces storage requirements and costs.
U-Series cameras deliver day and night time visibility with low level lighting and IR-LED capabilities to ensure colour security images. The cameras use Panasonic's iA (Intelligent Auto) technology to monitor scene dynamics and motion and adjusts camera settings automatically in real-time to reduce distortion, such as motion blur on moving objects.
The U-Series has been designed and packaged to reduce the installation time of the cameras. For example, the cameras can be connected and configured prior to installation while still in their box. They also have motorised zoom and auto focus capabilities for faster set-up.