Wiltshire Council
Located in the South West of England, Wiltshire Council provides local government services to 471,000 Wiltshire residents. They are also the largest employer in Wiltshire, being responsible for a wide range of local services. The council has previously used a DCN Conference System from Bosch for many years, and have been extremely satisfied with the quality of its service.
A new approach to council meetings
The council has since adopted an Area Committee approach to engaging with constituents. This means that for each ward within Wiltshire, councillors work with residents, businesses and community groups to discuss local improvements. Because of this, Wiltshire councillors frequently move between different venues within their wards, requiring a conference system that is portable and is easy to set-up, use and break down, coupled with audio quality that reflects the modernised operation of the council.
A portable solution
The DICENTIS Wireless Conference System from Bosch was the perfect solution, due to its high degree of flexibility and ease of installation. The system can be ready for use in under 10 minutes, and packed away at the end of the meetings in 5 minutes. Having just three components – the discussion devices, the chargers and the wireless access point, which functions as the system controller, this solution has the most simple system architecture. Because the system is wireless, it can also be installed, rearranged, and operated in every type of conference venue that the council operates in, regardless of the available resources.This
DICENTIS Wireless Conference System has been implemented to replace the DCN Conference System, enabling the portability that the council required. The end-users of this system have benefitted from seamless frequency hopping, meaning that their important Area Committee meetings never experience interference or disruption. The council have also enjoyed being able to display their logo, attendees' names and relevant images on each DICENTIS interface, allowing them to personalise the conference experience for their attendees. Operators have found this interface easy to use, especially as they can use an iPad to control the system during a conference.
"We just love the DICENTIS Wireless Conference System, it's so easy to set-up and use, and it sounds great every time!"
Matthew Carbine, Multimedia Officer, Wiltshire Council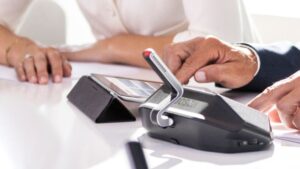 Future-proofed council conferences
This Bosch solution helped to fulfil all of Wiltshire Council's requirements, demonstrating that the DICENTIS Wireless Conference System is the ideal solution for events in multi-purpose rooms. The long lifespan of this system has future-proofed the council's conference needs, providing them with the secure, high-value investment that Bosch is known for.