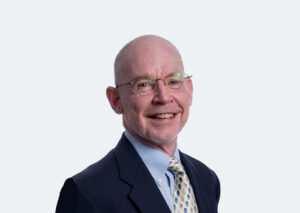 Vanderbilt International has announced the appointment of Glen Greer as its new Director of Product Lines. Glen joins Vanderbilt on 1st January 2016 and will be based out of the company's Clonshaugh site, near Dublin, which is the centre of its Intruder products research and development (R&D) and associated product management activities.
With over 25 years of experience in the electronic security industry, Glen's career includes time with Radionics, Casi-Rusco and Expamet International, where he held the position of President at all three companies. He was also Vice President at Share Technologies and General Manager at Signature Industries, before setting up his own successful consulting firm, where he helped a variety of blue chip organisations integrate their corporate and technology strategies and to improve their product development processes.
It is these skills that he will bring to Vanderbilt, which completed its successful acquisition of Security Products from Siemens in June 2015. Greer comments: "My expertise is based on a track record of creating an approach that allows companies to stay at the cutting edge of their sectors. Having worked extensively in the US and European security markets in areas ranging from locks to high-end integrated systems, as well as other high technology fields, I'm looking forward to furthering Vanderbilt's strategic objectives and cementing its reputation for excellence in a highly competitive industry."
Reporting directly to Vanderbilt's Managing Director, Joseph Grillo, Glen will use his knowledge to evolve the company's intrusion, access control and CCTV product groups into a fully integrated offering that meets the current and future needs of its expanding community of resellers.
Welcoming Glen on board, Joseph Grillo said: "Glen is the latest addition to what is shaping up to be a formidable executive team and I'm delighted that Vanderbilt will have the opportunity to benefit from his vast knowledge and experience. It's vital that we are in the best possible position to meet our corporate goals and we are determined to continue to design, manufacture and distribute systems that set the standard for the entire industry."