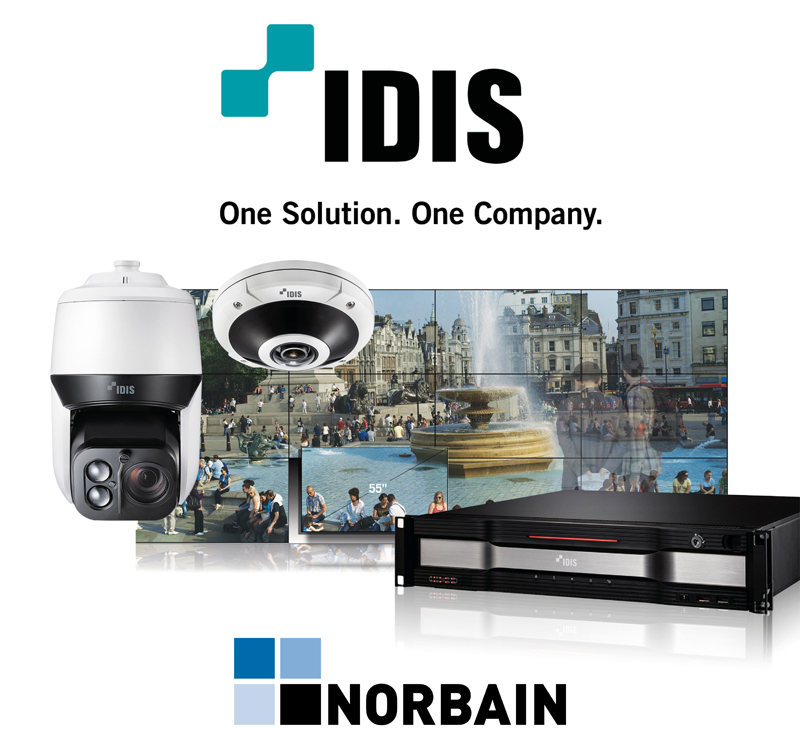 Norbain is pleased to announce that it will now be supplying customers with the full range of video-based security solutions from South Korean manufacturer, IDIS.
IDIS video solutions meet the needs of an increasingly demanding security landscape. They deliver all the benefits that come with the end-to-end model, including more efficient installation, lower cost to operate and maintain, and more straightforward and reliable full solution support.
IDIS technology is innovative, user-friendly, flexible, and scalable. It is valued by users for its unrivalled performance and low total cost of ownership.
Mark Field, Commercial Director at Norbain, comments: "The IDIS portfolio is a great fit for many of our customer groups, offering a range of solutions that are idea for multiple industries. Their core values include customer satisfaction, integrity and innovation which very much match our own operating ethos and we look forward to developing the relationship."
Jamie Barnfield, Sales Director at IDIS Europe, comments: "IDIS' complete, end-to-end video solutions are an ideal fit for Norbain customers, delivering powerful, easy-to-use video surveillance to meet a range of security, safety, and operational challenges. IDIS technology is robust and cybersecure, which is why it is trusted by the NHS, one of the UK's largest data centre operators, high street retailers, logistics and warehousing, schools, and commercial businesses.  And it comes with the benefits of quick, plug-and-play installation, industry-best extended warranties, and ongoing technical support and firmware updates, providing systems integrators and installers with attractive margins and better recurring revenue opportunities."
For more information and to view the IDIS product range, visit www.norbain.com or contact Norbain directly via email: [email protected], or phone: 0118 912 5000.