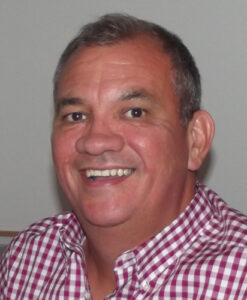 Axis Communications has announced a key appointment to its northern European senior management team.  Andrew Martin, joins Axis as a retail business development manager and will be based in Watford. Following an early career with West Yorkshire Police, Andrew has worked in retail  security, loss prevention and operations for over 25 years, both in-house and as a consultant, holding senior management posts at Dixons, HMV and Fopp and advising brands such as Apple, Waitrose and Jessops.
Prior to joining Axis, he headed up the loss prevention team at Morrisons supermarkets where he was responsible for the identification of loss throughout the entire supply chain, covering 30 sites and overseeing a team of loss prevention managers, specialists and officers.
Commenting on his appointment, Andrew said: "I have worked with Axis as an end user, in a consultative role in the past. This is an exciting challenge to learn about all the technology and how it can really assist the retail process."
In his new role at Axis, Andrew will be responsible for developing the retail channel business, a key focus for Axis in the year ahead. He will also play a significant part in helping it maintain its market leading position.
Atul Rajput, regional director, Northern Europe, added: "We're delighted to welcome Andrew, an extremely experienced retail and security professional, to the team."