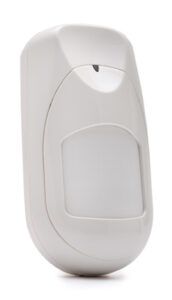 Risco Group has introduced a two-way dual technology detector to the iWAVE range. Supported by dual technology, the RWX95DT/DTPET utilises both microwave and PIR channels for higher catch performance and false alarm immunity in harsh environments. False alarms are reportedly further reduced by the use of K-Band rather than the traditional X-Band microwave due to the resulting reduction in wall penetration, which prevents unwanted detection outside the area in which the detector is placed.
Two-way wireless communication enables the panel to communicate directly with the detector – ensuring a higher level of security by reducing radio frequency communication and wireless congestion, whilst also enabling remote control and diagnostics.
Risco's patented Green Line Technology also takes advantage of iWAVE's two-way communication feature to help create a safer environment for the end-user. The microwave channel is disabled when the alarm system is unset and only enabled once the system has been set again, thus avoiding surplus radiation whilst the premises is occupied.
Compatible with the LightSYS2 and Agility3 systems; iWAVE is described as easy to install using a simple bracket-to-wall fitting and adds to Risco Group's series of uniform-look wireless detectors, providing a constant look throughout each installation. It also has a dedicated battery compartment that allows easy battery replacement which can be performed independently by the end-user.