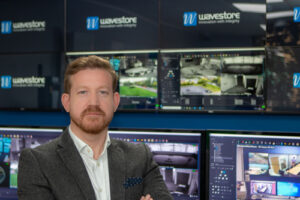 Wavestore has appointed Mark Claxton as its Managing Director. Mark, who has an MBA in Global Strategic Management and Marketing, will be responsible for ensuring Wavestore meets its strategic technology objectives and sales growth targets.
"We are delighted to welcome Mark to the Wavestore team," said James Smith, Wavestore's previous Managing Director who remains on the Board of Directors. "Mark's general management skills and business acumen will be put to very good use as we endeavour to take Wavestore through to the next stage of its global development.
"We have an exciting road map which will help accelerate our sales growth. I am looking forward to supporting Mark as he seeks to develop and drive a strategy which capitalises on the exciting opportunities for us to work with our business partners."
Mark's appointment coincides with the launch of Wavestore v6.18 which includes a range of new features. These include new flexible display choices, enhanced audio support and additional file storage options, all of which are intended to deliver real-life practical benefits to users who wish to obtain maximum value from their video surveillance systems.
"I am very excited to have the opportunity to provide leadership for a team of highly talented people who share a passion for ensuing Wavestore continually improves in everything it does," said Mark Claxton. "I am also looking forward to working with colleagues to devise a strategy which ensures there is greater market awareness of the benefits of Wavestore from both a technology and total cost of ownership standpoint."