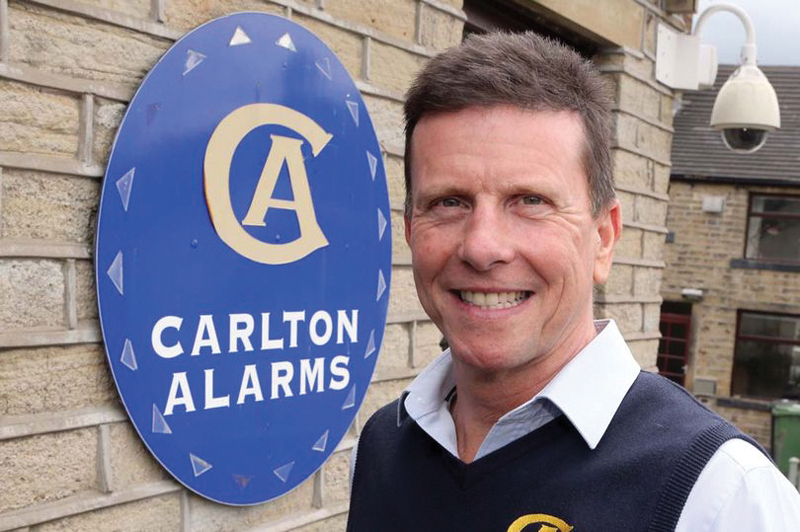 Carlton Littleford is the Managing Director at Carlton Alarms. Based in Huddersfield, areas of expertise for the business include intruder, CCTV, access control and fire alarm systems with accreditations such as NSI Gold and BAFE.
What would be a typical project for you?
I don't think there is exactly a typical project as we install from small domestic systems up to large commercials and everything in between. An ideal project would be a commercial client who wants us to install intruder, fire, access and CCTV; we aspire to be a "one-stop" shop for our clients wherever possible as it's more cost effective for them and more efficient for us, so everyone wins.
Do you have any 'go to' technology and manufacturers?
Our main suppliers are Texecom and Optex for intruder, Dahua for CCTV, Paxton for access control and Kentec and C-Tec for fire alarms.
What is the best thing about working in this industry?
I suppose it's a bit of a cliché but the best thing for me is all the people I have met, from clients, employees to suppliers – it's the best part of the job and that has never changed. The latest technology is amazing, both from the development of the equipment, to vehicles, tools etc…… I go back to when we were fitting key operated systems, running cables everywhere, carrying a 110-volt transformer around with a percussion drill and now everyone has cordless everything, installing wireless systems and a laptop!

Is third party accreditation beneficial to you?
It definitely is. When I started Carlton Alarms 35 years ago, initially I just wanted to work for myself and be my own boss. When the business expanded and I started employing engineers I wanted to be recognised as a professional company and so I went through the process to become NSI Gold accredited. I think on the whole it is very beneficial as it gives the client confidence that they will get a well-designed system fitted to a high standard and it gives the insurers confidence to recognise the quality of the work we do.
Read the full interview in the September 2021 edition of PSI magazine