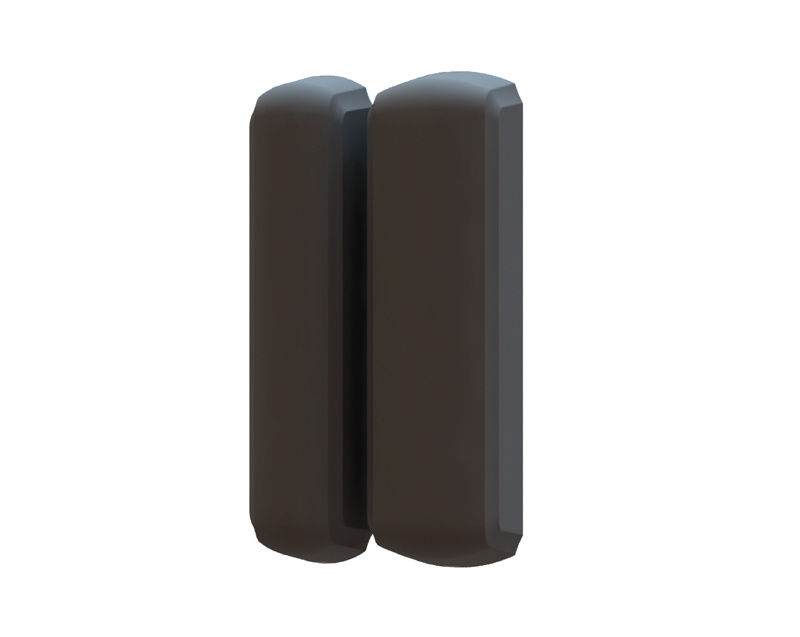 This tamperproof and weatherproof contact extends perimeter protection applications to securing sheds, garages, gates etc, with remote voice push notification alerts via the smart device apps, HomeControl2.0 and ProControl+. Featuring an IP66 rating, this discreet and versatile Grade 2 device is described as easy to fit and calibrate.
This product is suitable for external use or in locations where environmental conditions would affect or alter the performance of other devices. The device would also be suitable where integration and monitoring of hard-wired devices are required – such as roller shutter contacts connected to the on-board terminals found on the reed-switch PCB.
Getting started
The instructions are in pamphlet form, but a QR code is provided on the exterior of the box. The included pamphlet provides a good picture-based guide for installation and a reasonable level of written information and specification about the product.
The QR code, however, takes you to Pyronix webpage where you a full product specification is provided giving you a straightforward information about the product, capabilities, security, and suggested installation locations.
Like all Pyronix products the set-up process if really easy with the easy-to-follow system set-up and the clearly labelled "Learn" button found on the PCB.
Performance
During testing, the external contact was very responsive. The devices "Instant Two-way Device Control (ITDC)" meaning instant sleep and wake up of the devices allowing for continuous communication between the device and the control panel. The device was installed in two external locations – approximately 10-15m from the control panel, and the device worked flawlessly.
Read the full review in the September 2021 edition of PSI magazine