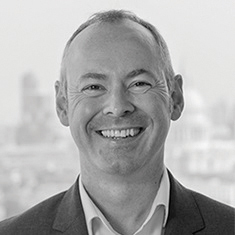 We talk to Gerry Dunphy, Event Director – Fire & Security at Informa, about what we can expect from IFSEC this year when the industry heads to Excel, London from 16-18th May, fifty years after the first event
How are the plans going for IFSEC 2023?
As usual, never enough days in the year but we're very pleased with the exhibitor uptake with several major international companies returning to the show, and in terms of visitor registrations, we're currently 10% ahead of where we were this time last year which is pleasing. There are multiple projects going on and we have some new features for 2023, so we expect a very different show from what people have experienced previously. It's more focused, reflects important areas such as partnerships and we're now fully committed to our sustainability agenda which will aim to make all our shows accountable and positive impact businesses. We're also bringing the mental health and wellbeing conversation into the event with a new partnership with a leading UK charity.
Different in what way?
The IFSEC of 2022 was the first one back after the challenges of COVID and while I think people were very pleased with the outcomes, we know that the world we live in today is a very different space, particularly in regard to the way we approach business meetings and exhibitions. IFSEC 2023 will be a reimagined event not only in terms of visitor expectations, but also taking on board other issues of modern life such as sustainability. We're actively engaging with exhibitors to consider how they build their stands, where the materials are sourced, the recycling elements and waste reductions. From our point of view, we're looking to constantly streamline what we're what we're doing as a proposition in line with making the shows great experiences for the community. As always, content is hugely important in giving us the opportunity to enable people to understand and learn from the shows; but how we do that must reflect all the changes that are going on around us.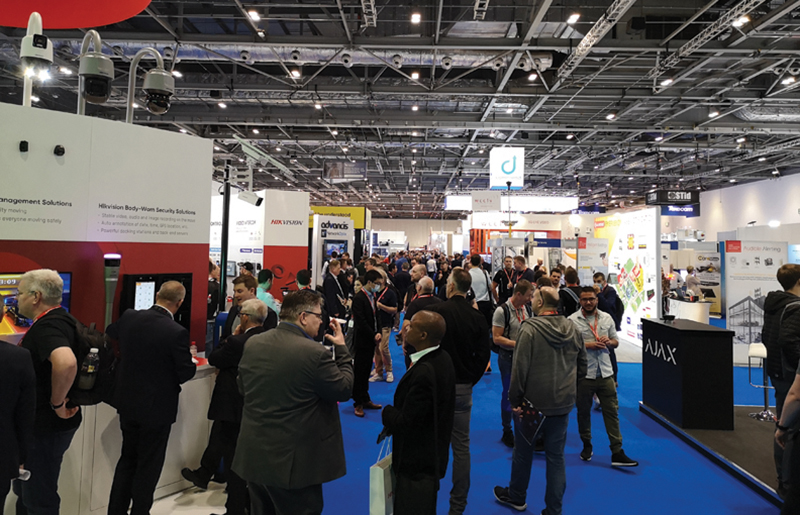 So, what will be new this year?
The big project for this year is the establishment of the Distributor Network within the show which will enable visitors to directly engage with the distribution side of the market. Historically, trade shows are tricky for distributors to get the most out of because they stock so many products and brands, so it's always been a challenge knowing where to focus. We've redefined the way distributors participate at the show so that they become more of a partner and will be able to invite their customers to the show with various incentives and promotions and crucially introduce customers to their technology suppliers. There will be bespoke distributor hubs on the show floor, each one purpose-built and sustainable in design where the distributors can host their own events and customer sessions. For example, CIE Group will have a coffee bar, while ADI Global, Oprema, Nimans, DVS, DTS, Dynamic CCTV, Security Dynamics, Cop Security, Puretech, and Mast Digital will host various customer engagements and activities on their own stands. Each hub will be a place where installers can go for a chat, catch up with the latest news and then be taken to see manufacturers by their distributor. This makes it easier for the installer to engage with the manufacturer and to talk technology or technical issues etc. We think this will work for all parties involved and we can tell from the take up that it's been well received.
The other big focus this year is a partnership with the charity Mates in Mind which concerns mental health and wellbeing. The security sector can be a very challenging industry with plenty of lone worker time and managing SME businesses in an economic downturn, so we're partnering with the BSIA to promote the charity at the event. The charity will be running a seminar and we encourage visitors to come along and have a look at the support on offer. So often people suffer in silence, yet there is help available and it's time to start the conversation.
The other big bit of news is the Elizabeth Line railway is now fully functional and provides seamless access to ExCeL from east to west. The journey times are staggering- central London direct to ExCeL is just fifteen minutes and Heathrow direct to ExCeL is just 40 minutes. Accessing ExCeL has never been easier and it's fair to say the Elizabeth Line is a proper, 21st Century integrated transport solution which London has been eagerly awaiting. Visitors will find accessing the show effortlessly easy and I'd thoroughly recommend the experience!
Read the full interview in the March 2023 edition of PSI magazine