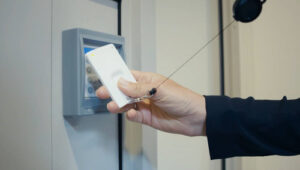 Inner Range access control customers can now benefit from biometric credentials, thanks to a new partnership with biometric technology company Zwipe.
Tim Northwood, General Manager of Inner Range Europe, said: "Integration is at the heart of what we do. Our products allow clients to control access to all manner of places, spaces, systems and products at local, national and even global levels.
"Our new partnership with Zwipe is the latest in a long and ever-increasing line of integrations to help our customers better control their buildings and systems and streamline their processes."
The new partnership with Zwipe means Inner Range clients can add fingerprint data to credentials and, crucially, continue to use their existing card readers; they don't need to buy new readers. The system can use Inner Range's encrypted Sifer readers and only stores the biometric data on the card rather than in a central database.