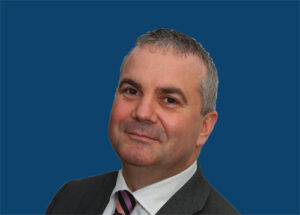 Ward Security Holdings has announced its intention to restructure its executive management board in a move designed to accommodate growth experienced within its businesses. Ward Security Holdings is the umbrella group for Ward Security.
Under the new structure David Ward (pictured) will become CEO of Ward Security Holdings, while Kevin Ward will move from his position as Executive Director to Managing Director of Ward Security.
The change in the company management structure and introduction of the role of CEO reflects the growing nature of the business as well as the need for an increased focus on leadership and communication to stakeholders within the group.
In his new role as Chief Executive Officer of the Board, David will set the agenda for the Group in determination of Company strategy and overall Commercial objectives and continue to ensure the guardianship of Ward Security within this remit. Consequently, all day to day operational and management decisions for Ward Security will now become the sole responsibility of Kevin Ward as Managing Director.
David Ward said "I have thoroughly enjoyed overseeing the growth and strategic direction of Ward Security since its inception. It has been rewarding to be an integral part of a highly successful and professional team. The growth and commitment of the directors and associates is something I am truly proud of and as a business we are changing the face of security, pushing new boundaries and importantly challenging how it is perceived.
"There are many more new business avenues and opportunities that I would like to explore on behalf of the Ward Group. As CEO of the Group I will be in a better position to do this while leaving the day to day management of Ward Security in Kevin Ward's very capable hands."