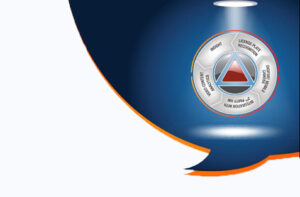 The Security Buying Group (SBG) has added the Digifort, open platform VMS and analytics solution to its integrated IP systems portfolio. Digifort, says the distributor, offers end users and installers a VMS and analytics solution with functionality and scalability. It is available in four license types, Explorer (up to 16 cameras), Standard (up to 32 cameras), Professional (up to 64 cameras) and Enterprise (any number of cameras and sites).
Paul Scott, Technical Director of SBG, explained, "We have been looking to expand our open platform VMS range and only Digifort met all our requirements. Digiforts's Explorer gives us a cost-effective, entry-level option that competes with NVR pricing but offers many benefits over "closed" NVR technology. This can scale all the way up to Enterprise solutions, with unlimited users and cameras. It is easy and intuitive to set up, from its IT infrastructure configuration through to site commissioning and analytics. There is no annual fee for maintenance. Users only buy enhancements if they need them, such as adding ANPR or version upgrades. The system is compatible with edge analytics from leading camera suppliers, supports edge recording and enables client workstations of up to eight monitors.
"Digifort has some interesting features like object speed. This can be used for traffic management, for example, triggering alarms when vehicles exceed designated speeds. We also have iLIDS compliance and a monitoring solution."
Digifort offers a range of video analytic functions including ANPR, traffic management (speed filter), object tracking, loitering, virtual fence, missing object, abandoned object, face detection, vehicle counting and people counting. Analytics can also be used to create research and reporting data.