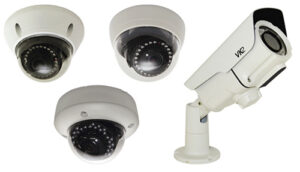 Vista has announced the release of its new range of 3 Megapixel cameras which utilise Sony Starvis technology.
The new cameras take advantage of Sony's Starvis back-illuminated pixel technology to reportedly produce detailed images in low light situations, the sensitivity performance has been extended from the visible light range to include near infrared range to support images at night, essential for surveillance camera use.
Key features include: 3 Megapixel resolution, remote set up lenses making installers job simpler , alarms and audio allows the camera to easily be integrated into remotely monitored systems, SD card slots allow edge recording as a back up to an NVR and IR illumination.
Bob Forehand, Vista Product Manager, comments: "This new range from Vista is an evolution of our E-Series, but brings significantly more functionality, image performance and low light capability at the same competitive price. The new Sony Starvis technology is an excellent addition to the range producing high quality detail in 3-Megapixel resolution."