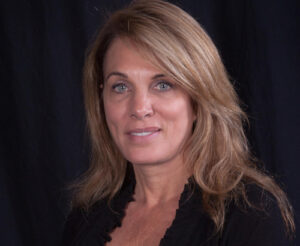 Vanderbilt has strengthened its global executive leadership team with the appointment of a number of seasoned security industry professionals.  Kim Loy assumes the role of Director of Marketing, while Eric Widlitz will join the company as Vice President of Sales for the Americas.  Glen Greer recently joined Vanderbilt as Director of Product Lines.
New Director of Marketing, Kim Loy (pictured), has more than 20 years of security industry, marketing and management experience, gained through a range of senior executive positions at some of the biggest brands in the security industry. She has served on the United States' Security Industry Association (SIA) Board of Directors and acted as chair of its Access Control Industry Group.
Kim will oversee Vanderbilt's global marketing and lead generation efforts, as well as drive strategic marketing activities and focus on the development of technology partnerships that increase Vanderbilt's reach. She replaces Andrew Morgan, who will retire from the company at the end of the year. Kim will be based in Dublin, Ireland.
In his role as Vice President of Sales, Widlitz will be responsible for the management of the North American sales team, while remaining focused on company growth. The strengthening of the senior executive team comes on the back of the recent appointment of Glen Greer as Director of Product Lines. He will be working closely with the company's Intrusion, Access Control and Video Surveillance solutions groups to identify future product enhancements and opportunities for innovation. Glen is also based in Dublin, Ireland.
"With expanding and sustained interest in our systems portfolio, I welcome these strategic additions to the team to help drive continued long-term growth and technological advances across our target industries", said Joe Grillo, Managing Director, Vanderbilt.