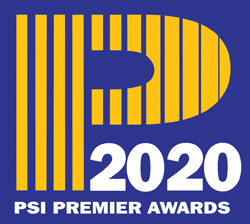 We can't have an Awards Dinner this year, but we can still recognise the innovators and champions of the security industry. Here we reveal who you voted for in 2020
The PSI Premier Awards campaign annually recognises the innovation, service and quality of the security industry's highest achievers from across a number of disciplines. At the beginning of the year we asked you for your nominations for the products and suppliers that you rate as the best in the market. We then asked the UK's security installers to give us their votes and now we can give you the results.
It's been a year like no other so far and unfortunately we can't make the announcement at our usual Gala Awards Dinner, but that lack of fanfare doesn't take away the achievements of those chosen as winners this year.
The winners of PSI Premier Awards in 2020 are:
CCTV Product of the Year – Hikvision PanoVu
Intruder Alarm Product of the Year – Ajax MotionCam
Access Control Product of the Year – Paxton10
Technology Innovation of the Year – CSL Router
Software/Analytics Product of the Year – Texecom Cloud
Manufacturer/Distributor Training Programme of the Year – Pyronix
Distributor of the Year – ADI Global
For more information on the winners see our special review in the November edition of PSI magazine.
Many thanks to the thousands of installers who took the time to take part in the awards campaign this year.
Well done to the winners and to all of the companies that made the finals this year