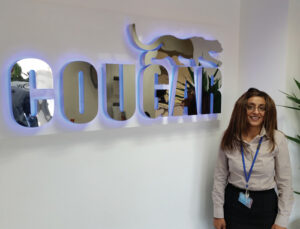 Cougar Monitoring has provided security systems since its inception in 1996, offering alarm and CCTV monitoring, manned security solutions and mobile incident response. PSI spoke to the recently appointed Head of Operations Sharon Sangha, about recent developments and her opinions on the modern security market.
You've nearly finished refurbishing your Alarm Receiving Centre; what was the driver behind the refit?
We felt it was time for a fresh new approach as our previous ARC was in need of a new lease of life. Before the works commenced we asked our ARC staff for their opinions on what changes they would like to see in their working environment.  The works initially commenced with changing the décor but we did not stop there, we then changed the current visual monitoring displays.  We are now upgrading our current access control system to biometrics to facilitate a more secure working environment.
How have the last twelve months been for you?
The past year has been an eventful one, chiefly due to an internal restructure; resulting in the appointment of a new MD, Eric Roberts, in February 2016. Each different department was assessed in turn to ensure that our company was working optimally from the ground up. I was appointed as Head of Operations, overseeing the Alarm Receiving Centre and off-site operations such as guarding and mobile response.
What other tasks go on in your department?
As well as the ARC and the off-site functions, my department are also responsible for technical and data analysis. Our technical operations are headed up by James Sharp, recently promoted to Head of Technology, whose team is responsible for network connectivity, infrastructure into the ARC and all technical queries from internal and external clients. On the data side, our Business Analyst Katie O'Sullivan works provides clients with daily reports and statistics across their estates. This report can include anything from intruder alarm monitoring, CCTV monitoring, key performance indicators and service level agreements.
Our restructure has provided us with key strategic information with which to set goals and use data analysis to check our own standards are being maintained. We have developed our own scheme which includes NSI targets as well as call statistics for false alarm management and suchlike. This gives us an excellent view of how the company is doing day-to-day; where we are meeting and exceeding targets and what areas need improvement.
Read the full interview in the July 2016 edition of PSI magazine