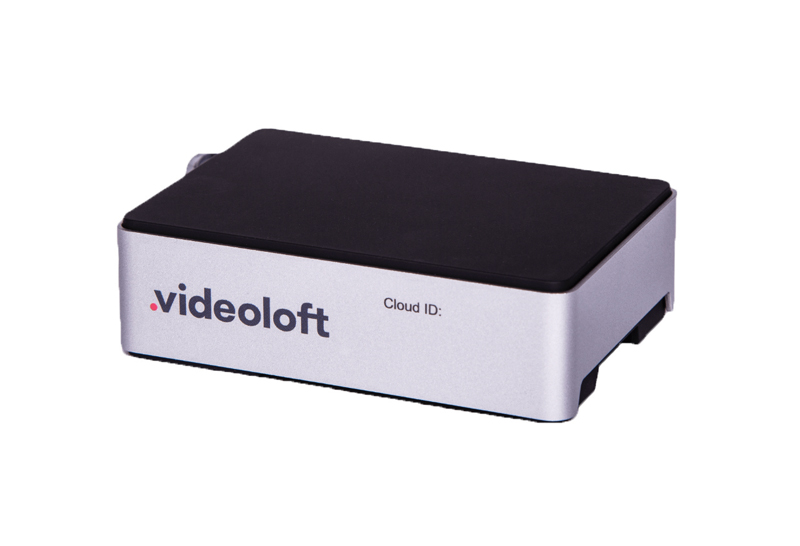 The Videoloft Cloud Adapter 8 is an eight channel bridging device which equips new and legacy video surveillance systems with Videoloft's offsite cloud video solution.
Getting started
You are supplied with an information card that includes a QR code. The QR code and web address takes you directly to Videoloft's "guides" section of their website where you are able to download and view installation guides for professional installation. These guides are set out manufacturer specific, which gives you a very detailed step by step on how to add, remove and set up the adapter across various platforms.
The setup of the adapter is very straight forward. Once the application has been downloaded to your device and the adapter has been powered up, as long as your adapter and surveillance system are connected to the same network you will be able to search for the adapter via the "Cloud ID" code printed on the side of the adapter.
Once found, the adapter will ask you to authenticate your device, so be sure to have the admin username and password to hand.
Performance
When connected, the adapter will pull all available images from the connected system or switch and itemise them on the home screen. From here you will be able to; rename each view, set up viewing resolution (the device is set to standard as default), pull through and store audio enabled devices, provide two-way audio (if applicable), use PTZ controls (If applicable), and set up some very responsive analytics, motion and alarm functions to push alerts, trigger alarms and notify the user.
Read the full review in the January 2022 edition of PSI magazine