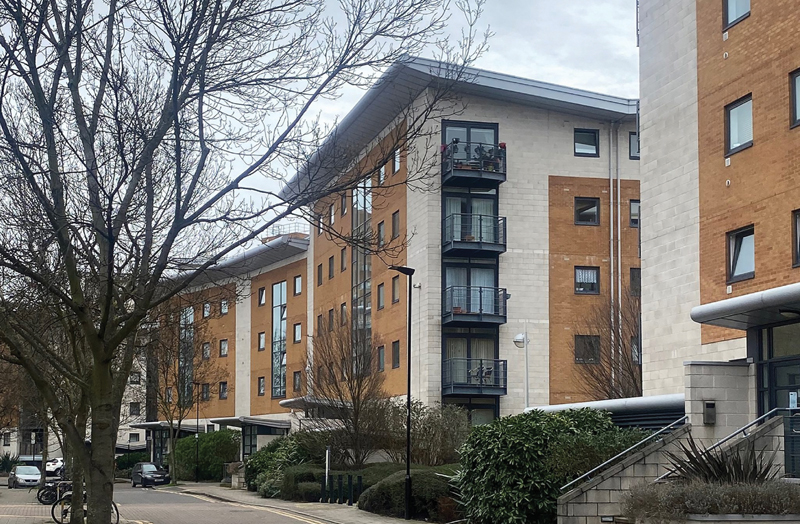 With a portfolio of 712 high-rise and low-rise apartments, freehold houses and live-work units, Galleons Point Management needed an access control system that could keep up with high demand and frequent use. Due to the volume of tenants, the previous fob-based, wired access systems created a significant amount of admin. Plus, fobs would frequently go missing and there was no way of keeping track of them.
For 22 blocks in particular, the problem was urgent, but the time it would take to update this number of wired intercoms and handsets, and the labour-intensive re-cabling process within the buildings, was an issue.
The Galleons Point Management team was introduced to Intratone as a potential solutions provider and together with the Residents' Association they chose the wireless SC-02 intercom with an integrated, invisible video camera.
And so, the GSM-based SC-02 intercom was fitted across the Galleons Point site. Using the same wireless technology that powers mobile phone calls, the SC-02 allows tenants to grant access from their preferred digital device or landline with no need for built-in handsets in their flats. And, because it's a cable-free technology, the installation process was streamlined significantly too.
The benefits aren't just for tenants either. Like all Intratone intercoms, the wireless SC-02 connects to a secure remote online portal – so housing professionals can see a real-time overview of fob usage and property access anywhere, at any time. And they can even complete day-to-day admin tasks such as updating key fobs or changing resident information from their laptop too.
Ray O'Shaughnessy, Property Manager at the site, explains how easy it was to get up and running: 'The installation process was great – it was 100 times easier than upgrading the old wired systems. We didn't have to run cables up twelve floors and importantly, there was no need for engineers to access apartments to install new handsets. The system is already popular with both our team and the tenants, and we plan to install similar systems in the future, too.'"