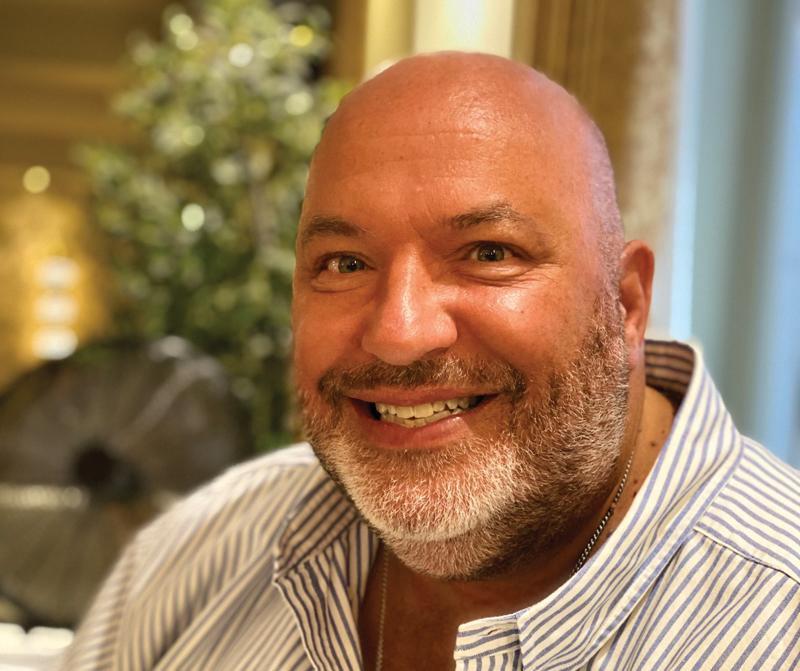 Karl Jordan is the Technical Solutions Director at Guardhall in Accrington. Areas of expertise for the business cover intruder alarms, CCTV, access, fire, RFID, smart shelf/devices, retail video analytics and data mining. Accreditations include NSI Gold for design, installation and maintenance of electronic security systems including: access control, CCTV and intruder alarms and also H&S Safe contractor.
 What would be a typical project for you?
Over recent years our local team based in Accrington have been very focussed on traditional intruder alarm, CCTV and fire systems; installing, maintaining and monitoring for our local clients.
Over the last couple of years we have been very busy aligning works to our clients' growth in new areas and keeping them protected with traditional solutions. Our expansion plan has been to develop a nationwide service, which has really come to fruition over recent times.
Our strategic focus on leveraging technology to be the future of risk management in retail and other sectors has been really successful and progressive but includes a big step into smart tech solutions. This includes AI technology and inventory based RFID installs, smart shelf and smart device integrations, and video analytics – maximising smart features around footfall, dwell time, occupancy which have all been very useful during Covid restrictions.
We have maximised integration opportunities with some of the largest manufacturers around, using SDK and API's to increase efficiency and additional benefits for us as an installer for our clients to really maximise the ROI on security systems and bring additional benefits to other functions within companies. This includes category management teams and marketing teams providing insight and data to enable proactive decisions to be made routinely based on footfall, shopping habits, conversion rates etc.
These are now typical projects. We have also developed our data mining solution to enable cloud integration for video first data management and developed bespoke reporting suites for new retail sectors such as Gift Aid reporting, as an example in our specialist charity sector. Projects have become very varied and we hope to continue that to ensure we offer the right solutions for our clients, adding value and maximising the latest in innovations.
Do you have any 'go to' technology and manufacturers?
We tend to offer our clients a full range of products choices but Hikvision is still the main go to for CCTV and we are currently reviewing their Ax Pro intruder systems. Traditionally, intruder systems have been Texecom and Orisec and for fire we use C-tec and Apollo. We utilise Paxton for access control and use Immix, Bold and Sentinel in our ARC environments and Transpeye for our data mining software.
What is the best thing about working in this industry?
Assisting our clients at times of greatest need and providing innovative solutions to sometimes difficult loss prevention issues. Access to technology and partners who listen to our needs and where we want to take technology in the future to ensure we are aligned to client needs and expectations while driving innovation in an ever changing world with pressures on labour costs, Covid restrictions and increased ROI.
Read the full interview in the January 2022 edition of PSI magazine