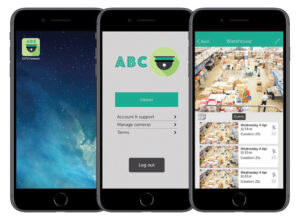 Manything is a name some of you will already know as the company that has an app that enables unused smartphones to be used as surveillance cameras. This is an ingenious app especially given the number of old phones we have knocking around, although for the professional installer this app doesn't present any benefits – so step forward Manything Pro.
This Cloud Software as a Service solution allows customers to access their video from professionally installed cameras through the Manything Pro app or via a web browser. Installers can manage their customers through the Manything Pro partner portal and the system already supports many Hikvision, Axis and Dahua cameras. It can be used with or without an NVR and an unlimited number of cameras can be added for live viewing for free – users only pay for selected cameras that are recording to the cloud.
Getting started
For the purpose of reviewing the app we assumed the role of the end user (although we did connect a Hikvision dome camera DS-2CD2542 FWD-1 to mimic a camera in situ) then downloaded the Manything Pro app to a Samsung S6 edge phone.
In the scenario of us being the customer we then needed our log-in details from the installer. Without these details you cannot even start to use the app so that is one level of security, managed by the installer right from the start.
Once the log-in is entered you then need to "install" the firmware in the camera which is done via the app and takes up to five minutes per camera. At this point you need to set another password to add a second layer of security.
Operation
The app allows users to view live feeds and to store and review footage. Manything automatically adjusts frame rate, bit rate and resolution to ensure recorded events are sent to the cloud (using Amazon Cloud Services).
Within the app there are a number of settings for the camera such as motion sensitivity and detection zones. Push and email notifications can be set here as well as date/time display. Storing to the Cloud can also be disabled.
Read the full review in the August 2018 edition of PSI magazine