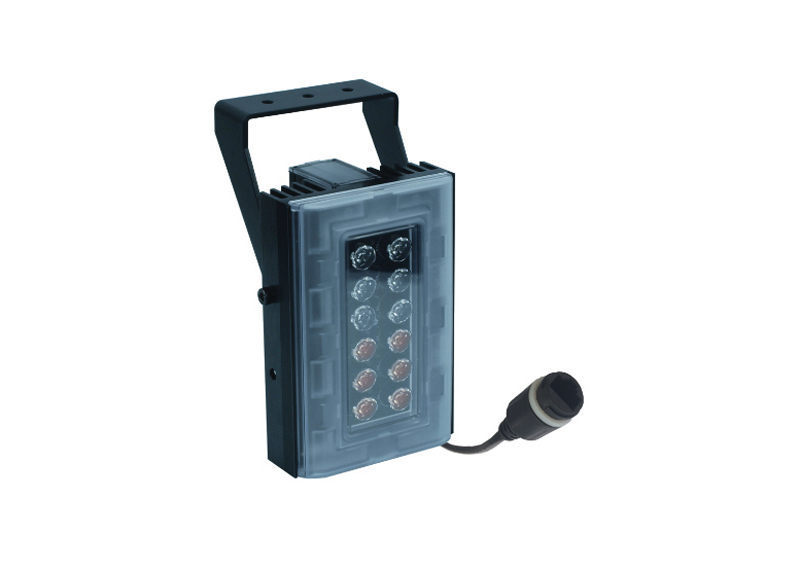 The Clarius Hybrid IP is a high-performance combined infra-red and white light illuminator. Incorporating the latest surface mount LEDs with enhanced optical output and outstanding reliability, delivers excellent night-time images.
Elliptical beam profiles allow more light to be delivered where it is needed, illuminating longer distances and minimising light wastage. The system also helps to prevent overexposure of foreground objects.
As standard the illuminator includes interchangeable lensing to deliver 10° circular, 30°, 60° and 95° elliptical beam profiles.
Getting started
The default IP address for the device is 192.168.0.10, which allows you to access the device through a web client. The client software is nothing fancy, but it is reasonably straight forward to navigate. When you log on you are prompted to set up a new username and password – following this you have six main tabs that allows you to set up the device; Events, LED Settings, Unit Configuration, Import and Export, Firmware Update and Logout, with the main setting allowing:
Events – Users to enable/disable functions such as the Photocell as well as other event types
LED Setting – Users to set the Visible LED power, IR LED Power, Strobe and Temperature settings of the device as well as allowing you to toggle them to test. There is also a handy "Sensor Status section that gives you active readouts of the status of the LEDs.
Unit Config – Users to set DHCP, IP settings, DNS and port settings.
Performance
The overall performance of the device works well. As this is a hybrid device you get the best of both worlds – visible and IR supplementary lighting. The visible light projection form GJD's Clarius Illuminator can be set as static or in an array of strobe effects which can act as a great deterrent when linked to another external device or camera.
The device web client page was also able to be viewed from Edge, Chrome, internet Explorer and Firefox browsers without experiencing any issues.
Read the full review in the October 2021 edition of PSI magazine