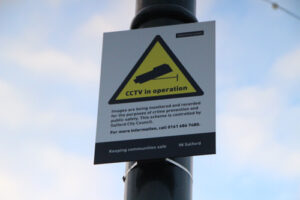 Salford City Council, which operates one of the largest public space surveillance systems in the UK, is to upgrade its central control room with Synectics' Synergy 3 command and control platform.
The upgrade is the latest phase in Salford's use of CCTV, which in the last quarter of 2014 saw the team direct police to 220 incidents and make 64 arrests.
Synergy 3, the latest evolution of Synectics' technology,  features new functionality including a customisable user interface, incident collaboration tools, and interactive mapping engine with Geospatial Information System (GIS) technology.
Council staff monitor around 200 cameras across the city, 24 hours a day, 365 days a year. The upgrade to Synergy 3 will enable IP and analogue cameras from two separate systems, covering public and business areas, to be monitored and controlled in a single unified environment. The system will also enable the control room team to benefit from HD viewing on their display wall for the first time.
Other factors that led to the decision to migrate to Synergy 3 were the improved mapping capabilities, to aid incident response, and the enhanced reporting capabilities.
Deputy City Mayor, Councillor David Lancaster said: "Public safety is a top priority and investing in technology that is going to aid our highly skilled staff is important to prevent and detect crime.
"CCTV is so important to public safety and security that system downtime is just not acceptable. Our Synectics solution has always been very reliable and our operators are very familiar with the system. That, coupled with the advantages of upgrading to Synergy 3, made it the right choice for us at this time."
Martyn Rowe, Head of Client Delivery, said: "For years Salford City Council's use of CCTV has been seen as an industry benchmark for public space safety and security. We are proud to have been part of that journey and to now be working with the team there to help an already successful system evolve for the future."