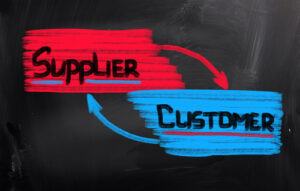 BSI has launched PAS 7000, a supply chain information standard for suppliers and buyers at organisations of all sizes. PAS 7000 Supply Chain Risk Management – Supplier prequalification helps answer three key questions relating to any organisation's supply chain partners: Who are they? Where are they? Can they be relied upon?  The standard addresses product, process and behavioural criteria for supplier prequalification.
As supply chains increasingly span continents, and brands become ever more exposed due to the demand for increased transparency, the challenges for procurement teams to assess the suitability of suppliers increases. 63% of EMEA companies have experienced disruption to their value chain due to unpredictable events beyond their control in the last twelve months, at an average cost of £449,525 per incident per company.
PAS 7000 provides companies with a uniform set of common information requirements that reduces duplication of effort in completing tender forms and aids procurement in bringing consistency to the supplier base. It establishes a model of governance, risk and compliance information for buyers to pre-qualify suppliers and confirm their intention and ability, to adhere to key compliance requirements. This in turn helps organisations make an informed decision about whether or not to engage with a potential supply chain partner.
Howard Kerr, Chief Executive at BSI said: "Today's consumers and employees demand integrity from the organisations they deal with. Acting with integrity requires confidence in all those involved in delivering a service, anything else risks brand reputation. The benefit of this new standard is that it helps brands to align their supply chain with their corporate values by adopting an internationally defined framework of good practice for supplier pre-qualification."
For further information and to download the standard free of charge visit: www.bsigroup.com/PAS7000