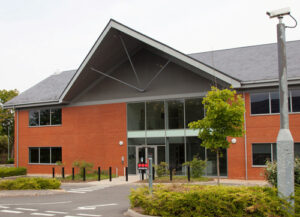 Building is complete on a Security Operating Centre (SOC) which will be home to the Securitas Alarm Receiving Centre (ARC) and the Securitas Training Academy. The facility, located in Milton Keynes' Wavendon Business Park, brings together Securitas' communications, dispatch and ARC teams in the hub of the Securitas solutions strategy.
The new centre will create over 100 local jobs across its technological, human resources and security functions as well as opening up opportunities for other local businesses to partner in areas such as catering and facilities management.
Arthur Agnew, Chief Technical Officer at Securitas said: "This is a really exciting time for the company.  Centralising our operational teams into the SOC will provide us with the ability to deal with fast changing scenarios as they happen. Interdepartmental processes will be managed much easier with everyone under the same roof ensuring accuracy and efficiency when dealing with client incidents.
"Whether it's alarm activation, missed check call or an engineer request, our operators, supported by a bespoke call handling system, will take appropriate action to despatch an officer or mobile unit, or contact one of our many technology partners to respond to the incident."
The centre will be officially opened by Brian Riis Nielsen and Securitas President and CEO, Alf Göransson later this month.