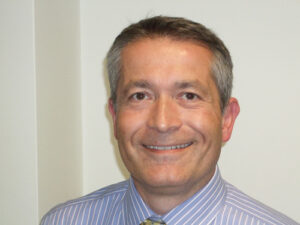 Nick Burnham is the newly appointed Head of Sales for solution sales at Siemens Building Technologies and joins the business from the Siemens Energy Management Division. His previous role as the Director of the Transformer business means he brings a wealth of expertise and knowledge in customer engagement, particularly in working with utilities, critical national infrastructure and industry.
Siemens Building Technologies is a provider of safety, security and energy management solutions that create a safe and energy efficient environment for customers and also deliver protection for people, processes and assets.
Nick is looking forward to engaging with Siemens Building Technologies' extensive customer base which crosses many sectors including critical infrastructure, transport, utilities, financial, commercial and public sector.
Nick comments, "This is an exciting time to be joining Siemens Building Technologies as we will soon be launching our command and control platform, Desigo CC. This will offer deep integration not only of our building energy management and life critical systems, but also of multiple sub-systems to form a cohesive, intelligent building solution."
Andy Robinson, UK Managing Director for Siemens Building Technologies comments, "I would like to extend a warm welcome to Nick, his skills will strengthen our management team and assist us in our goal of delivering tangible value to our customers".