ADI Global Distribution UK has been voted Distributor of the Year 2020 by the readers of Professional Security Installer magazine. This is a return to form for the company after winning the award for ten consecutive years from 2008
Michael Lawrence, Regional General Manager – UK & Ireland at ADI Global Distribution said of the success: "It is fantastic for us to win the award for Distributor of the Year in 2020. For us to come out on top shows that we are clearly offering services that installers value and they appreciate all of the work we have been doing before and during the pandemic this year when all of our branches remained open to help installers keep going through the lockdown."
The company strives to be the leaders in the market sector with its product offering and availability, but what differentiates ADI from the competition is its responsiveness to customer needs, a key factor in creating customer satisfaction. This has been further enhanced with the opening of a 100,000+ sq/ft central distribution centre in Greater Manchester designed to provide an optimum end-to-end service for its broad diverse customer base.
"Our relationships, support, product range and accessibility help installers get the best security solutions wherever they are," says Michael. "We're passionate about all things security from bringing our installers the very latest innovations to giving them total peace of mind all the way through their projects and beyond."
Despite the continued success for ADI in the PSI Premier Awards the company is always striving to improve its product range, which takes some doing as it's the widest in the UK with more than £25M in stockholding of 260 brands in 28 branches – in fact, the only distributor to offer all security and fire categories. "Whatever an installer needs to satisfy their customers' requirements, we've got a solution", says Michael.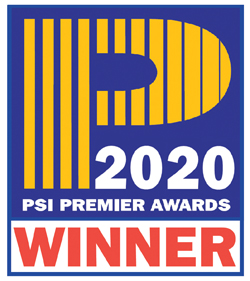 Key to the ADI success is that in addition to its credentials as a distributor of security and fire technology products for so many leading manufacturers, the company also offers free technical support, dedicated field support engineers along with open and bespoke training programmes.
"We're here to help our installers win business and support them throughout the installation process, helping them to build customer loyalty", says Michael. ADI also offers a variety of fast, reliable delivery options, including Covid-safe collection from any one of its UK and Ireland branches plus 24/7 online ordering with updates on orders by email or SMS.
These services are among many designed to support customers and add value to their business.
"We believe it's our people that make the difference," says Michael. "I would like to think that our success in the PSI Premier Awards is a reflection of all of our hard work and customer-focused initiatives. On behalf of everyone at ADI I would like to thank the UK's security and fire installers for naming us their number one distributor of choice yet again."
For more information, click here