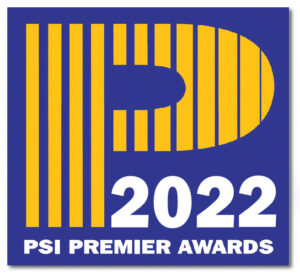 Have you used a piece of kit or worked with a supplier that has been mightily impressive over the last twelve months? As a manufacturer of electronic security systems do you think that your company's products and services deserve to be recognised as the best that the sector has to offer? We are now asking you to tell us what the best products are and who gives the best service for the PSI Premier Awards 2022.
The PSI Premier Awards campaign annually recognises innovation and the highest achievers that the industry has to offer from across a number of disciplines.
We are now asking for nominations for the products and suppliers that installers think are the best in the market. After the deadline we will collate all of the entries to give us a final listing of entries.
The types of technology we are looking for are products that are different, not "me too" systems and we want to hear about distributors and manufacturers that go above and beyond. The UK security market is brimming with talent so we want to make sure we feature the best that the security industry has to offer.
The PSI Premier Awards Dinner will provisionally be held on 23rd June at Warren Weir at Luton Hoo following the PSI Golf Day
The categories are:
 CCTV Product Of The Year – Any camera, DVR, NVR, lens etc
Intruder Alarm Product Of The Year – Any panel, sensor, bell or alarm peripheral
Access Control Product Of The Year – Any technology for access or perimeter control
Technology Innovation Of The Year – Any products outside of other technology categories such as HDDs, lighting, tools, fire safety, communications etc
Software/Analytics Product Of The Year – Any product that utilises or manages data to improve security, performance or business intelligence purposes such as apps, VMS, analytics etc
Manufacturer Training Programme Of The Year – Any training courses, facilities etc organised by security systems manufacturers to educate installers
Distributor Of The Year – Best performing supplier for support, stock, training, warranties etc
The deadline for nominations is 10th March 2022
 Nominate here