ADI Global Distribution UK has been voted Distributor of the Year 2016 by the readers of Professional Security Installer magazine.  This is the eighth consecutive year that ADI has won the award. The company was the first distributor to win an award for seven consecutive years so in 2016 the amazing record has been further extended.
Mark Massie, Sales Director – UK & Ireland at ADI said of the success: "It is fantastic for us to win the award for Distributor of the Year for eight consecutive years. For us to continue to come out on top shows that we are clearly offering services that installers value."
ADI strives to be the leaders in the market sector with its product offering and availability, but what differentiates ADI is its responsiveness to customer needs, a key factor in creating customer satisfaction.
"We want to be the most responsive partner at all of our customer touch points – and deliver the best possible shopping experience," continues Mark. "This is reflected in our commitment to continually improve the services we offer, such as delivery tracking and e-billing.
"This commitment to service excellence and delivering on our customer promise is core to our work ethic, something that drives everything we do."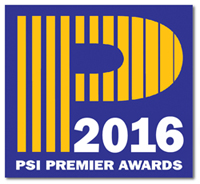 Key to the ADI success is that in addition to its credentials as a distributor of electronic security systems and solutions for over 250 leading manufacturers, the company also offers an internal technical support team, dedicated field support engineers along with a suite of training courses including bespoke requirements to suit customer's needs. ADI also offers a variety of fast, reliable delivery options, including specified time delivery, next day or collection from any one of 28 branches. Plus, with an ADI online account, installers can order up to 7pm for next day delivery.
Furthermore, ADI continues to invest in its service offering. From the introduction of new manufacturers and a greater company-wide stock holding, the current branch refit programme, a larger technical department to new website features to enhance the shopping experience. What's more, ADI's Expos welcome over 60 leading manufacturers showcasing their latest security solutions.
These services are among many designed to support customers and add value to their business.
"ADI Global Distribution is committed to building trusted and personal business relationships by providing the necessary tools and security systems to enhance our customers' capabilities and expand their businesses today, and in the future," says Mark. "I would like to think that our record-breaking success in the PSI Premier Awards is a reflection of all of our hard work and customer-focused initiatives."