Hikvision was thrilled to be the winner of the prestigious PSI CCTV Product of the Year 2016 award for its range of Darkfighter PTZ cameras
Speaking after the award success, Jason Yang UK MD at Hikvision said: "On behalf of everyone at Hikvision, we would like to say a huge thank you to all those who voted for us. The Hikvision Darkfighter PTZ cameras offer outstanding performance, usability and design and we are honored that the readers of PSI believe the same."
The Darkfighter series of industry-leading ultra-low-light cameras provides crystal-clear colour images down to as low as 0.002 lux, in black & white to 0.0002 lux and to 0 lux with IR – conditions that would defeat conventional low-light models.
The Darkfighter PTZ range features up to 36x optical zoom large 1/1.9'' progressive scan CMOS chip with 2MP full HD resolution. The cameras integrate up to 200m IR for true darkness vision with EIS (Electronic Image Stabilisation), 120dB WDR, 3D DNR, and IP66 environmental protection.
The range also boasts a host of Smart detection technologies and Smart Tracking function to further improve image quality and operational convenience, and streams full HD 1920 x 1080 video at full frame rate.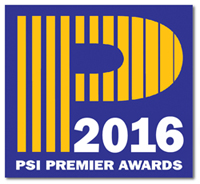 The Smart features of the Darkfighter range include a target cropping stream to provide more details of a target area via a third stream if needed. Object counting can provide a statistical analysis of the objects entering and leaving a target area, likewise region enter/exit monitors people or objects moving into and out of a designated space. Object left behind/removed detects suspicious objects and raises an alarm, and on-board ANPR analytics allow the ability to detect and recognise a vehicle's license plate and send ANPR info to a Smart NVR or iVMS- 5200P for access management.
Darkfighter is an all-encompassing CCTV solution with wide ranging Smart features and impeccable image clarity and resolution.
The Darkfighter PTZ is producing a raft of positive results for the City of Salford, in England's northwest. The Council's CCTV operatives had struggled when using previous cameras to provide an effective 24-hour monitoring service because they were unable to obtain high-quality, low-light images in the late evening. That changed when they installed Hikvision Darkfighter PTZs in Eccles Town Centre, and were immediately able to view and record high resolution colour images even after 11pm at night – when the majority of incidents occur.
"We are honoured to have been awarded the CCTV Product of the Year award from as reputable and credible a publication as PSI and we hope to continue this success in the future," said Jason.