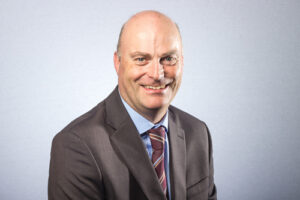 Paxton has announced the appointment of John Williamson as Chief Technical Officer (CTO) to strengthen the company's Research & Development team.
John will take responsibility for providing leadership to the product development team, based at Paxton's head office in Brighton. He will advise on best practice development techniques to deliver and support product and business plans.
John joins Paxton with a strong background in international product development, manufacturing and quality gained from 23 years' experience in the technology industry. He previously held senior managerial positions at Elekta, a manufacturer of computer controlled electromechanical systems that deliver radiation for treating cancer.
Commenting on the challenges ahead, John says: "I am excited to have joined Paxton and the opportunity to lead its product development team. The company's growth and expansion in recent years is very impressive and I feel inspired by its ambition and vision for the future. I look forward to playing an integral part in helping turn the vision into reality."