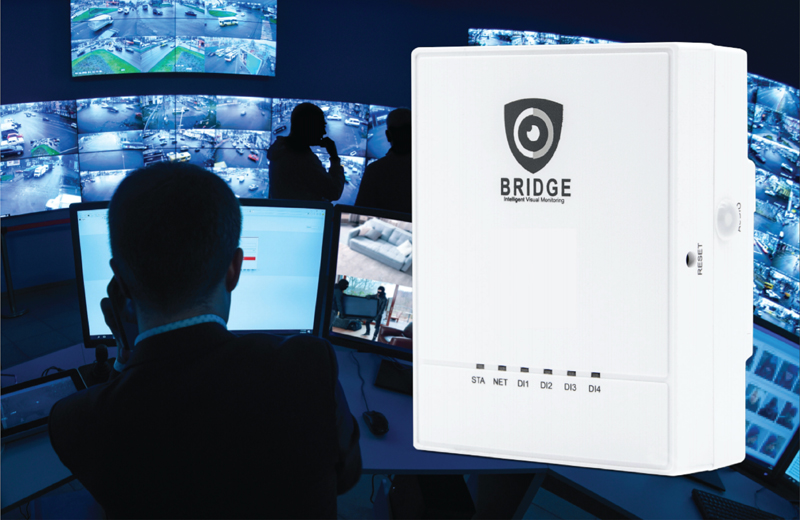 Optex has launched its new Intelligent Visual Monitoring solution in the UK and Ireland, powered by CHeKT – a hardware and software solution that takes separate intruder and CCTV technologies installed on the same site, but acting independently, and 'bridges' them to create one integrated visual monitoring solution.
Monitored intruder alarms can be visually verified without impacting the integrity of the technology installed, or its Grade. When an alarm occurs, a signal is instantly sent to the ARC were an operator can view images pre- and post- the alarm event as well as the live view via a dedicated portal to determine whether the alarm is genuine.
Camera locations can be overlaid with a map of detection zones, thus helping the ARC operator to quickly and easily 'see' where the incident has occurred and take the appropriate action. Images can also be sent directly to the customer's handheld device for further verification if, for example, the alarm is genuine but the 'intruder' is known to the customer or has a legitimate reason for being on site.
The Optex Bridge is the hardware device (gateway) that is physically connecting the intrusion sensors or the panic buttons and IP cameras on site.
According to Optex, whereas the monitoring of intruder alarms through an ARC is generally accepted best practice, CCTV monitoring remains slow to take hold. Part of the problem has come down to money; larger sites such as major depots and warehouses with constant activity 24/7 can clearly benefit from a fully functioning CCTV system monitored through a dedicated RVRC. Smaller sites, while they would benefit from visually verified alarms, would struggle to justify the investment of a full-scale RVRC solution.
ARCs now have the ability to provide a visual verification service to residential and commercial sites without a substantial investment in time or money; the Bridge can be installed and working within the hour. The Cloud-hosted platform also allows a stronger collaboration between the ARCs and the home/business owners by having the ability to share video clips to confirm the alarms while respecting any privacy guidelines through its bespoke privacy feature that only end-users can release.