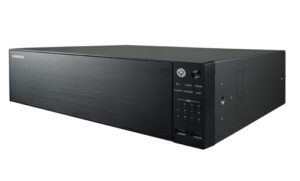 The PSI Premier Award winning SRN-4000 Network Video Recorder (NVR) has been approved for use within the Network Rail infrastructure.
Confirmation that the SRN-4000 complies with the requirements for PADS certification follows a process during which it has been evaluated and tested to ensure that it is reliable, fit for purpose and complies with Network Rail's standards in respect of safety.
The SRN-4000, which was voted 2015 CCTV Product of the Year by the readers of PSI (Professional Security Installer) Magazine, offers an out-of-the box Linux based video recording solution with a feature set which ensures it can be relied upon to deliver a low maintenance recording solution.
The unit enables users to quickly find and review video of any incident by using a combination of motion detection as well as video analytics and metadata search options. Images can be searched by classification, e.g. keyword search such as 'car', people' or 'train', whilst a heat map feature provides the opportunity to statistically analyse concentrated spots of activity.