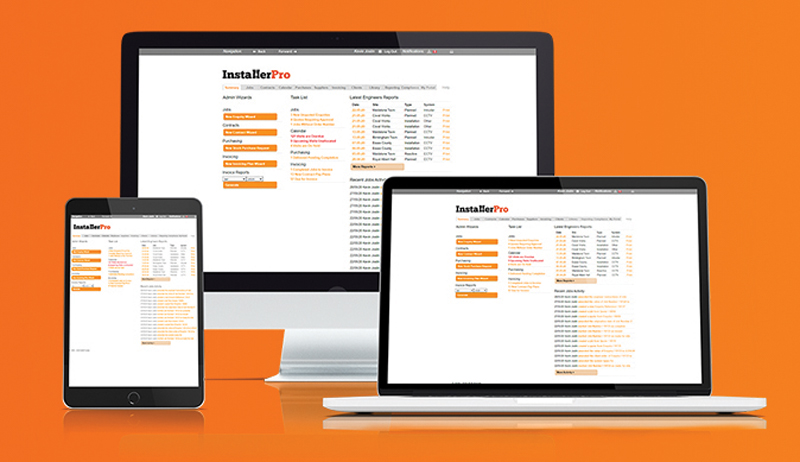 With the recent restrictions on movements it is crucial for businesses to be able to work from any location. With InstallerPro software installation company managers can effectively run the business from any location which has an internet connection. Furthermore, users can run as many compatible devices and engineers as required with InstallerPro using PCs, laptops, tablets and mobile devices – a bespoke PDA or server is not required to run the software.
According to the product information, InstallerPro compiles data for compliance in line with SSAIB and NSI compliance requirements.
For ease of use every screen is a report; managers are not restricted to a small number of reports and are able to sort and filter any screen view and print to produce reports.
The software can be used to manage and record all the activities of an installation company from compiling customer databases, recording enquiries, managing quotations, compliance, engineer diaries, invoicing, purchase orders, job reports and more.