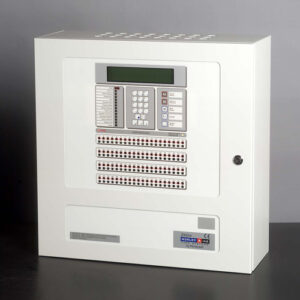 Morley-IAS fire panels have been selected as part of a £600 million investment in facilities by the University of Liverpool. Five ZX5Se panels are being installed to provide protection for 350 student self-catering rooms at Philharmonic Court, a £25 million accommodation scheme due for completion by August.
The single new system of 800 detection devices will be networked to the 24-hour manned campus security and reception room, where the main panel will alert staff in the event of a fire activation. Morley-IAS interfaces will also control an automatic smoke ventilation (AOV) system, door access, lift operation and gas isolation.
The ZX5Se panels are being installed by MEC Electrical Integrated and the work will be completed in July, in time for the commencement of the new academic year.
Contracts manager for MEC Electrical Integrated, Derek Bayliff, said: "The Morley-IAS ZX5Se panels have the flexibility and robustness that makes them well suited for use in this new university accommodation building."