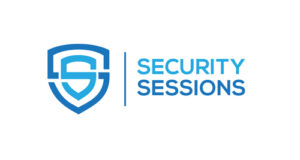 Created for marketing professionals working in the security industry, Security Sessions is a new forum for peers to share knowledge, skills and best practice. The group meets quarterly and aims to provide participants with actionable tips to implement in their own marketing strategies.
With representatives attending from manufacturers, suppliers, installers, integrators and consultants, discussions cover the challenges being faced by the security industry and the opportunities presented by the constantly evolving marketing landscape. Participants also have the opportunity to extend their understanding of specialist areas – such as SEO, creativity and lateral thinking, optimising video for social, content marketing and much more – with an expert guest speaker invited to each session to share insight into their particular specialism.
Set up by Charlotte Waters and Michelle Morton – founders of Morton Waters Communications – in early 2019, the next Security Sessions event is taking place on 10 September in London covering the topics of on-page SEO, site security and speed optimisation.
Commenting on the launch of Security Sessions, Michelle said: "Having worked in marketing in the security industry, and other B2B sectors, for longer than we care to declare, the idea for Security Sessions started when we noticed that there was no specific forum in the security industry to recognise and support the sector's marketing professionals. We thought it was about time that changed.
"At the beginning of the year, we reached out to our existing network to float the idea and it was received so well that the first meeting took place in April," adds Michelle. "We're now busy organising the next one, which will take place in London on 10 September."
For more information visit here