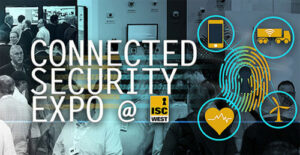 Reed Exhibitions has announced the expansion of its Reed Global Security platform with the creation of Connected Security Expo @ ISC West sponsored by The Security Industry Association (SIA). The conference-led event will debut April 6-8, 2016 in Las Vegas and will be co-located with ISC West.
With Cloud, Bring Your Own Device (BYOD) and now Internet of Things (IoT) strategies continuing to take shape, logical and physical security leaders from almost every industry are being challenged to keep pace and secure their critical data, people, physical assets and supply chains across a more connected world.
"The coming of age of IoT is accelerating the need for security practitioners to work more closely together" said Larry Whiteside, CISO for Lower Colorado River Authority. "Forward thinking organisations are starting to close the gap that has historically existed between information security and physical security teams. An event like this will provide the forum to bring these audiences together to collaborate, discuss with vendors, practitioners and thought leaders. There is a lot of opportunity for us to learn each other's roles and scopes in a lot more detail which will help us make better decisions around connected security."
Connected Security Expo conference badge holders will gain access to both the Connected Security Expo floor and the ISC West exhibition floor.
"Connected Security Expo at ISC West is designed to be a breakthrough learning, sourcing and collaborative experience for security professionals" said Ed Several, Senior Vice President & GM for Reed Exhibitions. "This conference led event provides the security industry with an immersive platform to address the most complex challenges associated with a more connected world while exploring security innovations delivering combined visibility across logical and physical security."