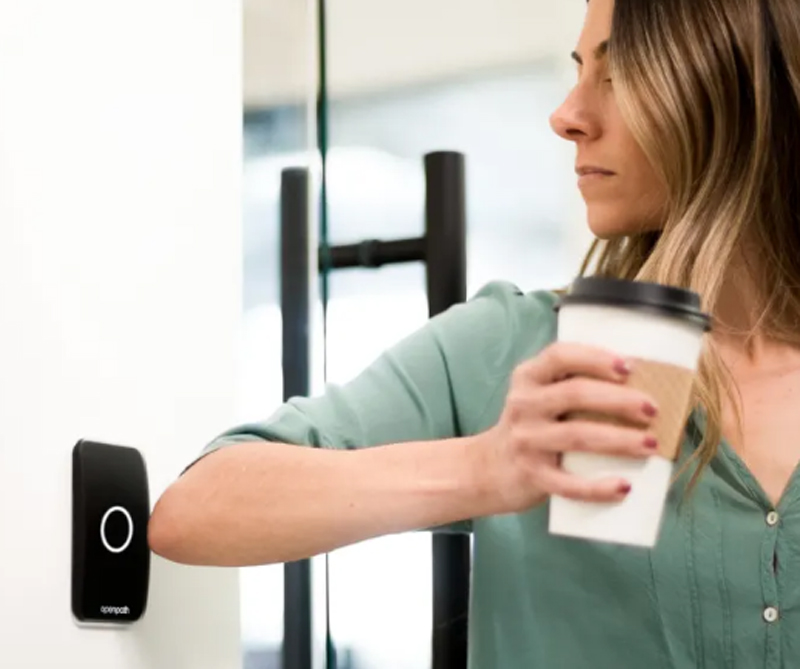 Kings Secure Technologies has signed a strategic partnership agreement with Openpath. The partnership allows Kings to extend its product portfolio and become Openpath's UK integrator for cloud-based access control systems.
Openpath's technology enables the use of a mobile phone to open an authorised door without needing their phone or app open. Readers use a combination of Bluetooth along with the user's movement to recognise the mobile credential. According to Openpath, if a user can tap the reader with their elbow while the phone is on their person, they can open the door—even if their hands are full. Or they can wave their hand in front of the reader, no contact necessary.
Cloud Keys allows system managers/administrators to text or email a temporary link to visitors for access that doesn't require them to install the app. Alternatively authorised users can unlock doors remotely.
For users who require a physical badge, Openpath also offers encrypted key cards and fobs.
"The Openpath solution disrupts the access control market especially in the multi-tenanted building marketplace," said Darren Gamage, COO, Kings Secure Technologies.