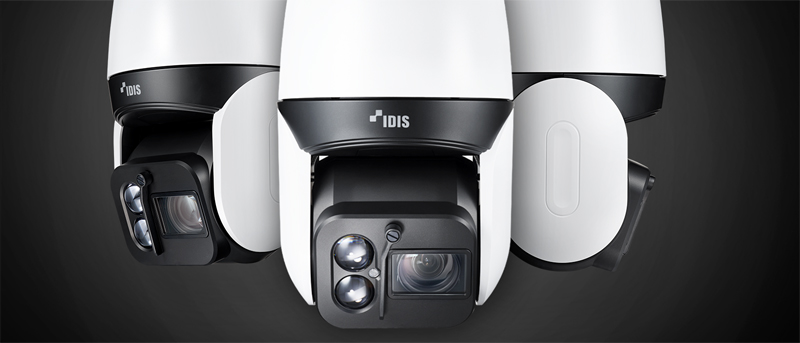 IDIS has launched four new 8MP and 6MP PTZ cameras that extend the company's NDAA compliant line-up.
The new choice of outdoor-ready and vandal-resistant 8MP (DC-S6881HRX) and 6MP (DC-S6681HRX) models combine infrared (IR) technology with powerful 31x optical zoom, autofocus lenses and 30 frames per second to provide broad coverage, even in low-light settings.
Designed for wide-area surveillance operations, the new models give users the ability to quickly verify security events, with the capability to clearly identify objects and recognise faces at distances of up to 300m for forensic purposes. Two-way audio also provides operators with the ability to pre-configure alerts or issue verbal warnings. This makes them ideal for town and city surveillance, road junctions, parking areas, perimeter security, and open areas within shopping malls, sports facilities, hotels, logistics firms, and warehouses.
The cameras boast features including IDIS Smart Failover ensuring uninterrupted coverage; built-in heaters; IDIS Intelligent Codec to deliver bandwidth and storage savings; true WDR, and electronic image stabilisation to minimise the impact of vibration and shaking. They also come equipped with motion detection, tampering alarms, and a range of smart PTZ features that can move between pre-set positions and zoom in automatically in response to detected objects or events.