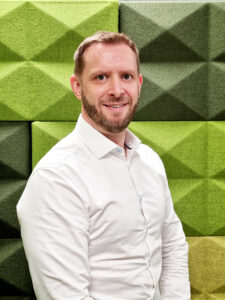 ERA has appointed a new Smart Security Product Manager, as part of continued investment in its smart security offering.
Adam Taylor's appointment at ERA follows a 25-year career in engineering and product management across the automotive, environmental and manufacturing industries, which has seen him work on various engineering and new product development projects at the likes of SPX Cooling Technologies, QED Environmental Systems and Ishida Europe.
Adam will work in partnership with ERA's product design and engineering teams, in addition to the company's smart technology specialists, with a focus on product innovation and application development.
Speaking of his new appointment, Adam says: "I am looking forward to working with our customers to establish their smart product needs and turning them into a reality, with the support of ERA's Design Engineering team."