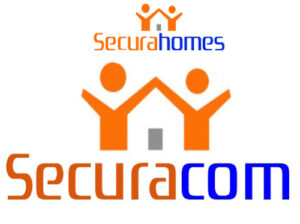 Securahomes has re-branded as Securacom, and increased its product range to support growth ambitions. Part of the re-brand includes an overhaul of its current product offering and the introduction of new systems that now include a range of CCTV, access control, bells-only alarm systems, monitored alarms and fire detection solutions.
The company has also launched annual servicing and maintenance services to non-existing customers.
Securacom's re-brand follows a review by BrandRelationsTTJ, a brand management agency called in by the Securacom's management team to help achieve the company's growth ambitions within the UK domestic and commercial sectors.
Jason Kelly, Brand Strategist at BrandRelationsTTJ states: "Following the strategic review of the business, and its future aspirations, it was agreed the company needed to re-position itself within the UK security industry, both in terms of its communications and marketing processes and its overall product and service offerings.
"Now, Securacom is able to continue developing its domestic business, whilst building new relationships with commercial customers. This is a new and exciting time in Securacom's history."
For over 15 years Securacom, formerly Securahomes, produced a range of two-way audio monitoring alarms for residential properties, building up a customer base stretching across the UK. Following the re-brand the company now offers a range of systems and services, from bells-only alarms, to integrated and multi-site CCTV and access control solutions, which the company believes will help it be more competitive in terms of product offering and pricing, helping the company position itself as a leading security business in the UK.
"Following the review we have been able to focus on our core business strengths, and becoming a fully integrated security business we are now able to support more projects and be more competitive within the domestic and commercial sectors. The re-brand will support us going forward." Stated Anthony Carney, Head of Operations at Securacom, and Head of Research and Development at its sister brand, Protect Alarms.
Martin Mann, Securacom's Managing Director has also confirmed that the company's current acquisition programme of alarm installation businesses will continue and forms part of its growth ambitions. Currently the company is seeking to purchase a number of security companies within the Yorkshire region.