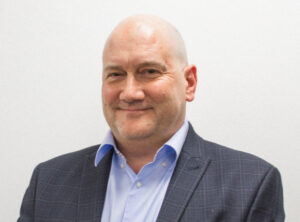 Comelit-PAC has appointed Peter Kernachan to champion training in the new Manchester offices, facilitating new opportunities for customers to build on their knowledge of Comelit-PAC products and services.
Peter has built up significant product knowledge since joining PAC in 2013 after 29 years in the electronics servicing industry.  He can now apply his knowledge to Comelit-PAC and the development of new training opportunities.
Peter says: "Training is an investment in the future of not only our own business, but also our customers.   And Comelit-PAC as a company is committed to establishing a way forward and forming partnerships, whilst also recognising the time pressures faced in today's market.  It will be my duty to be involved in the opportunity to create a portfolio of courses to support growth.
"My role is designed to ensure courses can be designed and tailored to suit different requirements dependent on projects.  And also bring as necessary, our sales and technical team, ready to offer advice for every stage of a works schedule."
Steve Riley, Division Director at Comelit-PAC added: "I am pleased to see Peter's role evolve to support our training opportunities.  The skills acquired from his previous position within the company will allow him to curate courses individually designed to support and meet the needs of our customers, new and existing."