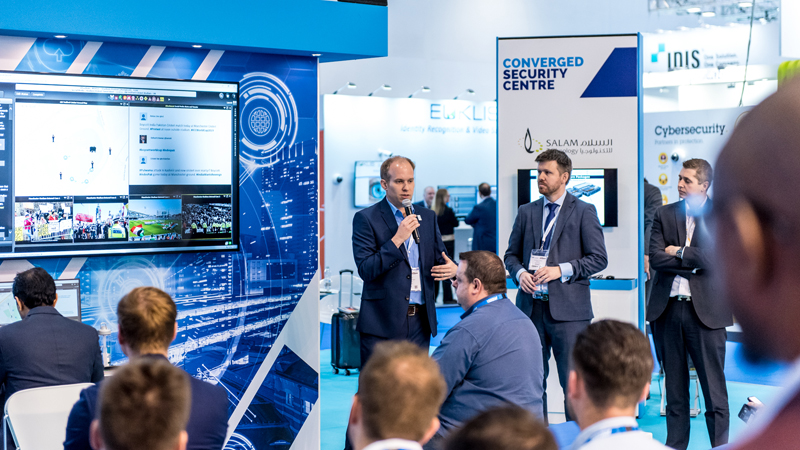 Cyber and physical security unite as the Converged Security Centre returns to IFSEC International this May with exclusive demonstrations showing the value of unifying the two security factions.
 The feature provides an example of how the cyber and physical security worlds are collaborating to enhance organisational resilience against new threat vectors.
Gerry Dunphy, Event Director for IFSEC International, said: "The Converged Security Centre is now a major part of IFSEC and is aligned to our strategy of representing the very best in integrated and converged security solutions.
"IFSEC has always been a major showcase for security technologies and the pace of change and innovation is often bewildering, so it's essential we can address this via a unique proposition."
This year's Converged Security Centre partner will be Advancis, collaborating with several vendor partners such as Kaseware to showcase the benefits of open, integrated security management platforms. Expert consultants James Willison and Sarb Sembhi return and will be on hand to provide advice and offer a range of keynote presentations and panel debates about the use of the technology and how it will be a vital addition to the suite of options available to end-users and integrators.
Visitors will have an opportunity to see, hear and experience the technology in real time and meet with the innovators and experts behind the technology.
James Willison, founder of Unified Security and Sarb Sembhi, CTO and CISO of Virtually Informed, released the statement: "We are looking forward to welcoming you to the Converged Security Centre at IFSEC 2022 where we will be working with Advancis, Kaseware and other cyber physical security solutions and listening to the perspectives of senior physical and cyber security professionals in an educational theatre. Here you can meet with your colleagues and together understand how to better protect your organisation and people from online and physical attacks. It is an excellent opportunity for us all to improve our management of security risks."
Register for IFSEC here