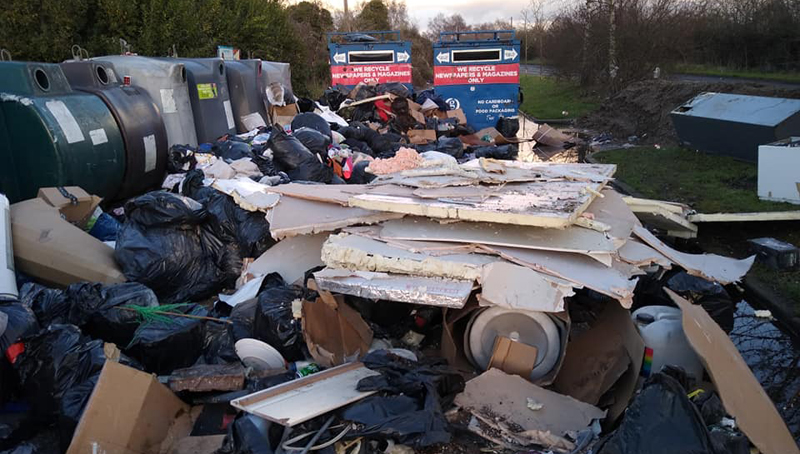 An infamous fly-tipping hotspot in Kent had Dartford Borough council moving up to three tonnes of fly-tipped material each week, but three months after the installation of new technology designed to tackle the problem of waste crime, has resulted in this number being reduced to less than one tonne a week.
Bespoke cameras from new business venture, WasteWatch Cam, were deployed by Dartford Borough Council at the heavily fly-tipped community recycling centre off Birchwood golf course, earlier this year.
CCTV cameras were in place before, and were capturing around 50 incidents a week at the spot, but they did not always pick up on the vehicle's registration plate making it tricky to identify the offender and provide evidence when issuing fines.
But six months after WasteWatch Cam has been installed, the number of incidents taking place at the hotspot dropped from around 50 a week, to just seven in the first month it was installed – with all of them captured, Fixed Penalty Notices (FPN) issued, and all of them paid.
Three businesses – Business Insight 3, Kingdom Systems and Kingdom L A Support  combined to create the system, which harnesses  ANPR to not only detect the fly-tipping offences in real-time, but also see to it that the individual is held accountable.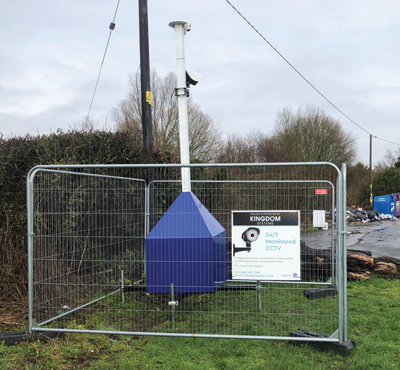 The camera uses video analytics to detect cars that arrive on-site, people getting out of cars and even the objects they are discarding of – be it as small as a fast-food bag, or as large as a washing machine. The amount of light there is also doesn't affect its capabilities, being able to identify these movements equally well from day to night.
This data is raised as an instant alert, with all the supporting details such as screenshots of number plates, faces and objects passed to the experienced in-house team at Local Authority Support who issue fines, warnings and – where that is not followed through – prosecution.
"Local authorities like Dartford Borough Council do not have the time or resources to be trawling through hours and hours of CCTV footage in the hopes to capture fly-tippers, only to find that the resolution is so poor that they can't make out a number plate", explains John Roberts, Head of Local Authority Support at WasteWatch.
"The only other alternative is for local authorities to manually search through the waste to find some form of address that could identify the culprit. Neither make sense – from a cost, time-management or effectiveness perspective."
"But, with WasteWatch Cam in place, fly-tippers are correctly identified, alerts are raised and FPNs are issued – sometimes before the offender has even driven away from the area. And this is completely end-to-end, wasting no council or authority resources and is accurate every time. It's also free to councils as long as a certain number of tickets are raised."
Dartford Borough Council is now deploying WasteWatch Cam to a number of other locations around the county.