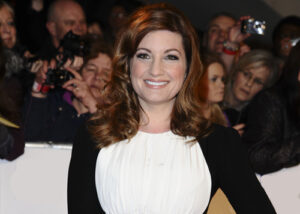 Baroness Karren Brady CBE has been revealed as the first of three keynote speakers at this year's Protection & Management 2015, opening the event on Tuesday 16th June at ExCeL London. Baroness Brady is known as the 'first lady of football' having become MD of Birmingham City at the age of 23 and is also well-known to millions of TV viewers for her role alongside Lord Alan Sugar in The Apprentice.
In the keynote address, Karen will share anecdotes from her own rise within the business world, offering plenty of insights and advice for women in business.
Simon Mills, Group Director for the Protection & Management Series said: "We are delighted to reveal that Baronesss Karren Brady will be opening this year's Protection & Management series with a keynote address. We are really looking forward to hosting such a phenomenal businesswoman on the first day in our second year at our new London home."
Organised by UBM EMEA, the Protection & Management Series incorporates the events Safety & Health Expo, IFSEC International, FIREX International, Facilities Show and Service Management Expo. The events will run from 16-18 June in 2015 at ExCeL London.