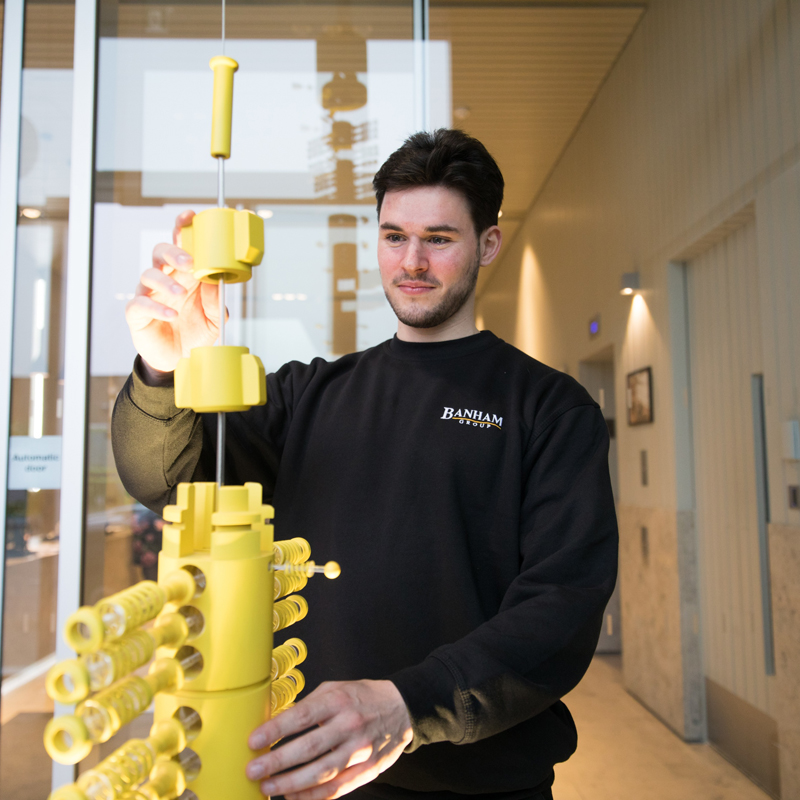 Banham Academy apprentice Elliot Veheary has passed the End Point Assessment Level 3 for the Fire, Emergency and Security Systems Apprenticeship Standard. Elliot's achievements marks a significant milestone, not only for his career, but also for the skills training provider as Elliot is the first Banham Apprentice to pass their assessment at the Banham Academy.
The End Point Assessment is no mean feat and takes place over two days, involving formal measurement of practical skills; knowledge and behaviours via a professional discussion. Once successfully completed, the apprentice is then able to apply for membership of the Institution of Engineering and Technology, as an Engineering Technician (EngTech). This demonstrates to employers that the person has had their competence independently assessed and their credentials verified. Also, the apprentice will have accredited prior learning for a gold card under the Electrotechnical Certification Scheme (ECS).
Kevin Faulkner, Head of Banham Academy said: "Elliot's achievement in passing the Apprenticeship Standard through our End Point Assessment Centre is a proud moment for us all at Banham. Not only is Elliot the first Banham apprentice to pass, but his achievement showcases the quality of talent that is being cultivated through our specialist training programme. The level of skill and knowledge being demonstrated by young apprentices like Elliot is setting a new benchmark in the fire and security industry.
"I strongly encourage all employers in our industry to take on more apprentices, there are so many capable young people who are motivated and committed to bettering their futures who simply require an opportunity. These home-grown, talented, young apprentices are truly shaping the future of our industry."
Elliot Veheary commented: "I am really proud of passing the Apprenticeship Standard and also being the first apprentice at Banham to do this! This is a huge personal achievement for me and I'm really thankful to Banham for all their support they have given me along the way. Since joining the apprenticeship scheme I have learned so much and everyone has made me feel welcomed and included as part of the team. Within three years I am able to install, commission and maintain even the most complex security systems and I look forward to continuing my career with Banham."